Full pedigree with pictures and links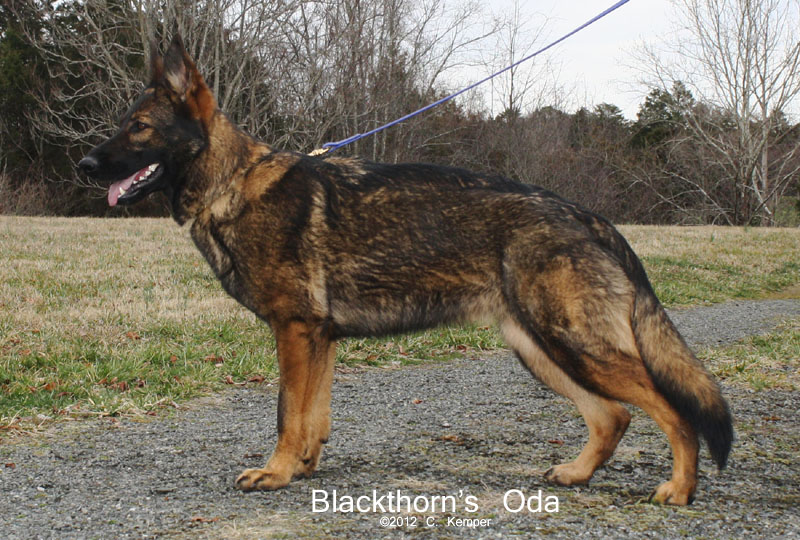 about 12 months
A daughter of our imported Xita, out of a male in Germany, Oda is linebred on some of the great DDR producers of the last 20+ years. Oda is from a litter that demonstrates its sound nerves, excellent self-confidence, and great willingness to work with the handler through the versatility of jobs they ended up doing -- from herding to mobility service dog to therapy dog to competition obedience, as well as family companions with a natural love of children.
In addition to overall good health and strong genetics for good hips and elbows from a litter strong in its hip production, Oda brings very correct and sound conformation, solid bone, and gorgeous head and expression as well as moderate drive, high trainability, and excellent natural instincts. She is currently actively training in herding and will be working toward further titles in herding and AKC obedience/rally. She is a correct medium-size, about 65 pounds.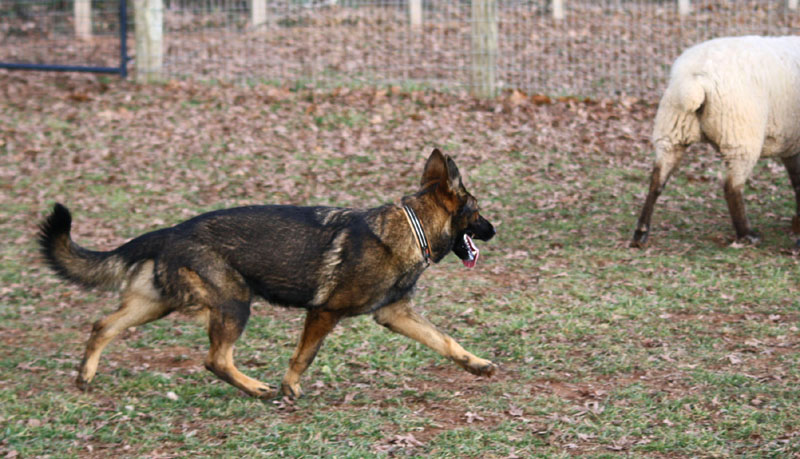 She is 100% DDR breeding, bringing in the forward defense drive, high pack drive, and natural scenting ability her ancestors were bred for, as well as the typical DDR looks.